What is the 11 plus?
The beginner's guide to the 11+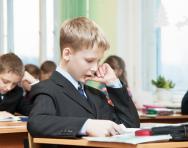 Is your child due to take the 11+ exam at the beginning of Year 6? Find out more about grammar school selection exams, how they differ across the country and the literacy and numeracy topics children are tested on.
Mock Tests
DAO Saturday 1
Latymer Sunday 2
DAO Monday 3
HBS Tuesday 4
Bucks Tuesday 11
Bucks Thursday 13
Slough Saturday 15
MillHill Sunday 16
Sutton Tuesday 18
QE Thursday 20
essex Saturday 22
Latymer Saturday 22